If you're facing this issue in VLC which says (Direct 3D11 Output) when you play any video file then here's a solution to fix this issue.
I was facing this issue when I was playing any video file on VLC, a new window was popping up and displaying audio visualizations. Here's a picture of what I was seeing: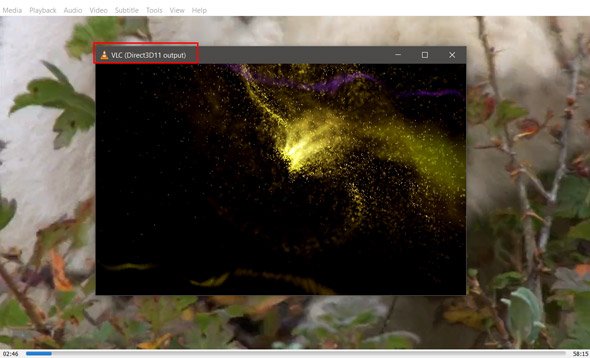 I don't know exactly why this error occurred because I don't remember changing any settings.
To solve the direct 3D11 Output issue, I searched on the Internet for some time but didn't find a good solution. Hence, I start checking the VLC audio settings in hope of solving this error.
Here's how I solved the 'Direct 3D11 Output' error.
Step 1: Open up VLC Media Player.
Step 2: Click on Tools from the Menu. Select the option Preferences from the drop-down menu.
Step 3: Now go to Audio Settings. Select show settings to 'All'.
Step 4: You will find a lot more options here. Go to settings from the sidebar menu and select Visualizations.
Step 5: Click on the dropdown menu in Audio Visualizations and select Disable. Click on the Save button to save all your applied changes.
This method worked for me and I hope your issue will get resolved too.