If you're facing this issue in VLC which says (Direct 3D11 Output) when you play any video file then here's a solution to fix this issue.
I was facing this issue when I was playing any video file a new window was opening up and displaying audio visualizations. Here's what I was getting: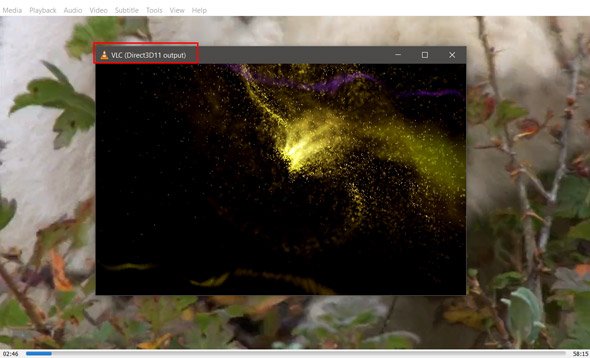 To solve this issue I searched on the Internet for some time and didn't found a solution. Hence, I start playing with the audio options in the hope of solving this error.
Here's how I solved 'Direct 3D11 Output' error.
Step 1: Open up VLC Media Player.
Step 2: Click on Tools from the Menu. Select the option Preferences from the drop-down menu.
Step 3: Now go to Audio Settings. Select show settings to 'All'.
Step 4: You will find a lot more options here. Go to settings from the sidebar menu and select Visualizations .
Step 5: Click on the dropdown menu in Audio Visualizations and select 'Disable'. Click on the save button to save all your applied changes.
Hopefully, now your problem might be solved. Let me know in the comments if this tutorial has helped you