It doesn't matter how well you have maintained your PC, after a few months Windows will automatically start performing slower. It is because Windows stores a lot of temporary information in cookies, registry files and applications. It is recommended to do basic maintenance of your PC after every few months. Windows comes with software to clean your computer free of unwanted files but they will not completely clean your system.
That's why I would recommend you to use these softwares to remove needless junk files from your Windows system.
Use The PC Decrapifier to Remove Junk Files from Windows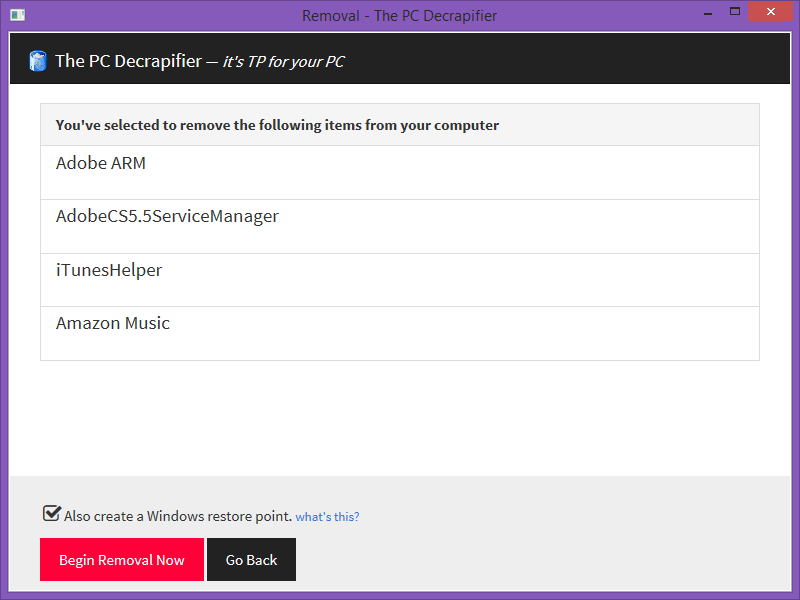 It's a paid software, so, you can use it for free but with limited functionality. Here is how you can use it to best optimize your Windows system performance.
After the installation, when you run this program it will show you a Welcome screen. Read those quick instructions then click "Analyze" to start the process.
You can select programs and files that you think are not needed anymore. "The PC Decrapifier" uses recommendations driver by other user feedback system.
Review the selection of files and confirm your selections before removal.

It might take a couple of minutes to completely remove those files. When it is finished, you should restart your computer and notice the difference.
Delete Unnecessary Files from Windows using CCleaner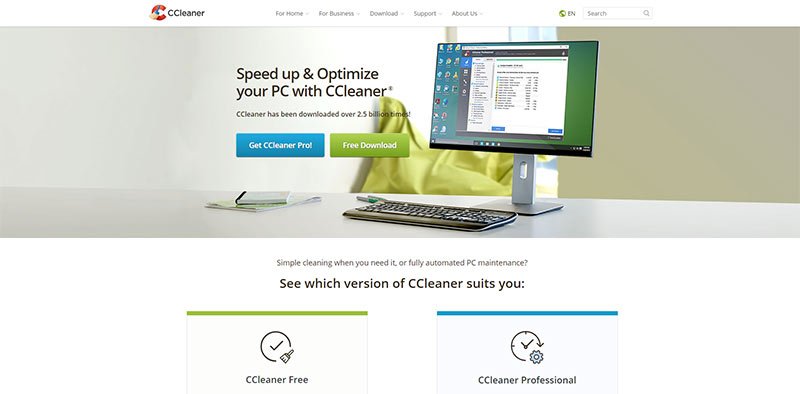 Ccleaner is one of the widely used, system optimization tool for computers running Windows. I have used CCleaner and found it really simple and easy. When I ran CCleaner on my computer for the first time, I was surprised to find out that there were 4 GB of unnecessary files on my computer. After removal of those files, my computer was faster than before.
Using CCleaner can improve the speed and performance of your computer. When we are talking about performance, most people rely on the hardware for speed and ignoring the fact that utilizing their usage of software can also affect the performance of their machine.
There are some features which I would like you to see first before download Ccleaner. CCleaner can delete these:
Internet Explorer Browser
Temporary Files
Browser's Cache
URL History
Cookies stored in your browser
Hidden Index.dat files
Last downloaded file location
Firefox Browser
Temporary Files
Browser's Cache
URL History
Cookies stored in your browser
Windows System Files
Files from Recycle Bin
Recent used Document files
Temporary files
System's Log files
Clipboard items and history
DNS Cache
Error reporting files
Memory Dumps
Jump Lists
Registry Cleaner


Advanced features to remove unused and old entries, including File Extensions, ActiveX Controls, ClassIDs, ProgIDs, Uninstallers, SharedDLLs, Fonts, Help Files, Application Paths, Icons, Invalid Shortcuts and more..
You can download CCleaner from here. It is highly valuable software for your computer life. When you download complete run the downloaded setup file on your computer and install CCleaner on your computer.
After completion of software you need to see a minute or two for how to use CCleaner. It is not that hard, you just need to tick the files which you want to delete from your computer. That's it, now run the setup and after few minutes it will delete all of unnecessary files from your computer.
There are also many other utility softwares for deleting unnecessary files but in my opinion CCleaner is really simple and fast. If you have suggestions about any other best utility software please feels free to suggest them using the comments below.
If you like this post then please feel free to share it.