If you see this error on your Windows PC, GFXUI has stopped working then I have a fix to resolve this error.
I have been using windows 7 for a year but have never faced any problems. Yesterday, I deleted some unnecessary files from my computer to speed it up a little. I accidentally unchecked the .Net Framework from the settings in the control panel and forgot about it.
What is the .Net Framework?
The .NET Framework is required to run many applications on Windows. You can use the following instructions to install it. .NET is a programming framework created by Microsoft that developers can use to create applications more easily.

Most times, applications will ask for a particular version of the framework to be installed. We'd recommend avoiding installing that partcular version, and trying instead to install the most up-to-date version of .NET, assuming your Windows OS supports it. Most .NET packages have backwards compatibility, so an app asking for the 2.0 framework can usually get by with what's packaged into the latest version: .NET Framework 4. Be sure, too, that you're settled up on your Windows Update requests, as there may be relevant system patches that need installing before .NET will fit comfortably on your system.
After a while, when I turned on my computer, it displayed the message' GFXUI has stopped working'. I tried to resolve this problem with the help of different online tutorials, but none of them worked. Most Windows problems vanish when you restart the computer, so I tried restarting it, but it didn't work.
I searched for solutions for a couple of hours, but there were different methods of solving this issue. I tried some of them, and finally, one of them worked. I thought this might also help people facing this problem on their Windows 7. I made a short tutorial on how to fix the 'gfxui has stopped working' error in windows 7.
How to Fix GFXUI Has Stopped Working Error?
Go to Control Panel > under the programs  > uninstall a program.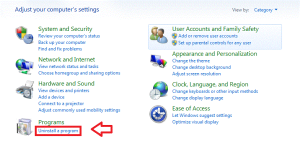 Now see at the left side >Turn windows feature on and off.
It might say, please wait. So wait a while.
Check the box Microsoft .Net framework; when you click on the checkbox, it will turn blue.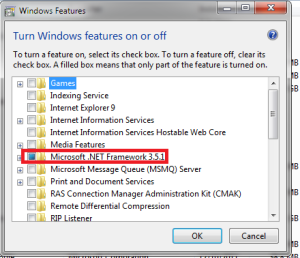 Press the ok button. Applying these settings again takes some time.
Restart your computer to ensure the GFXUI error will not pop up again.
I hope these settings will work for you. If you still see the GFXUI error message, uninstall the Microsoft .Net framework. Go to Control Panel> Uninstall program> Microsoft .Net framework.
Now, download the new update of.Net framework from the Microsoft website. I hope this error will be fixed. If you still cannot resolve the issue, please get in touch with Microsoft support.