If you constantly run out of space on your android device, you should check out these simple tips to free up more storage on your Android phone.
The simple solution is to buy a new Micro SD card to increase the storage on your device. However, for some reason, if you can't buy a new SD card, here are some valuable tips to free up storage.
First of all, you should check how much storage has been used by your apps and media files from settings > storage.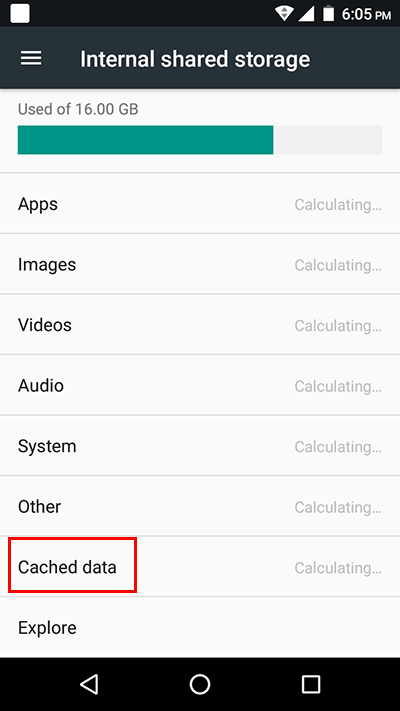 You can use that storage option to remove some unimportant files, media, and apps. Also, you can try out these methods to get more space on your device.
Remove Cached Data from Apps
One of the most annoying thing about Android is that it caches a lot of data in apps such as YouTube, Instagram, Facebook, etc… Caching that data help Android applications load faster. That's why we see a lot of apps hog storage and memory.
You can find an option to clear Cached data from Settings > Storage > Cached Data. Tap OK when it asks for confirmation.
This will free up much storage on your device (depending on the device's usage).
Backup Your Photos to Cloud or PC
If you take a lot of selfies and photographs from your phone, you should back up your photos somewhere safe. You can use cloud storage such as Dropbox, Google Drive, or Google photos. You can also save them on your laptop.
After backing up your photos, you can remove them from your device storage. I use Google Photos, which handles this pretty seamlessly. It comes with both options; if you want to keep the quality of your photos, then you should consider buying more storage from Google. https://one.google.com/storage
Remove Unused Apps
Are there any apps on your Android phone which you never use? I had some apps I installed for some reason, but then I forgot about them.
You can find apps you don't use and uninstall them immediately. It will save you a couple of hundreds of Mbs on your device storage.
Use Files from Google
It is a new Android app by Google to help you manage files and keep your device storage healthy. It has several options to choose from. When you first run this application, it will scan unnecessary files and folders and give you a chance to remove those junk files and free up more space on the device.
Also, if you give Google Files permission, it can track which apps you don't use and give you a notification to uninstall those unused apps.
https://play.google.com/store/apps/details?id=com.google.android.apps.nbu.files&hl=en
Buy an SD Card
So, if you are one of those who keep all their media files on an Android device, you must buy an SD card. I recently purchased a 128 GB SD card because I had a lot of media files on my device.
Whichever SD card you buy, always buy it from a reputable vendor. There are a lot of fake SD card manufacturers, so you should be wary of them. Please read my article on how to spot a fake micro SD card before buying one.
Use Cloud Storage
If you save a lot of files on your device, you can sync all of them to your cloud storage. Using cloud storage is the easiest way to keep your device free from unnecessary data.
Google gives 15 gigs of free cloud storage with every account, so you might as well use it. When you find a good use for that space, you can always buy more storage from Google.
Similarly, you can try Dropbox. It is another cloud storage option to choose from. It comes with a free account; you can upgrade it to get more storage.
I hope you find this post helpful. Let me know in the comments what other methods you use to free up Android device storage.